OK, the first month posting the 33 was a bit of a laugh - but i could have jinxed myself!!!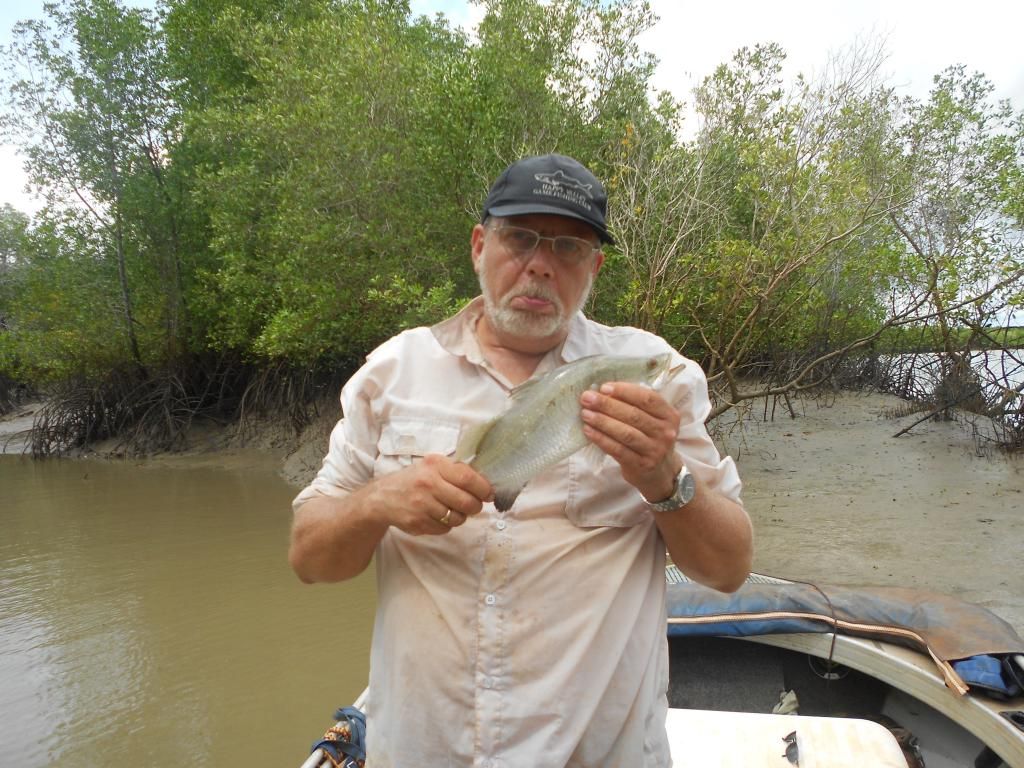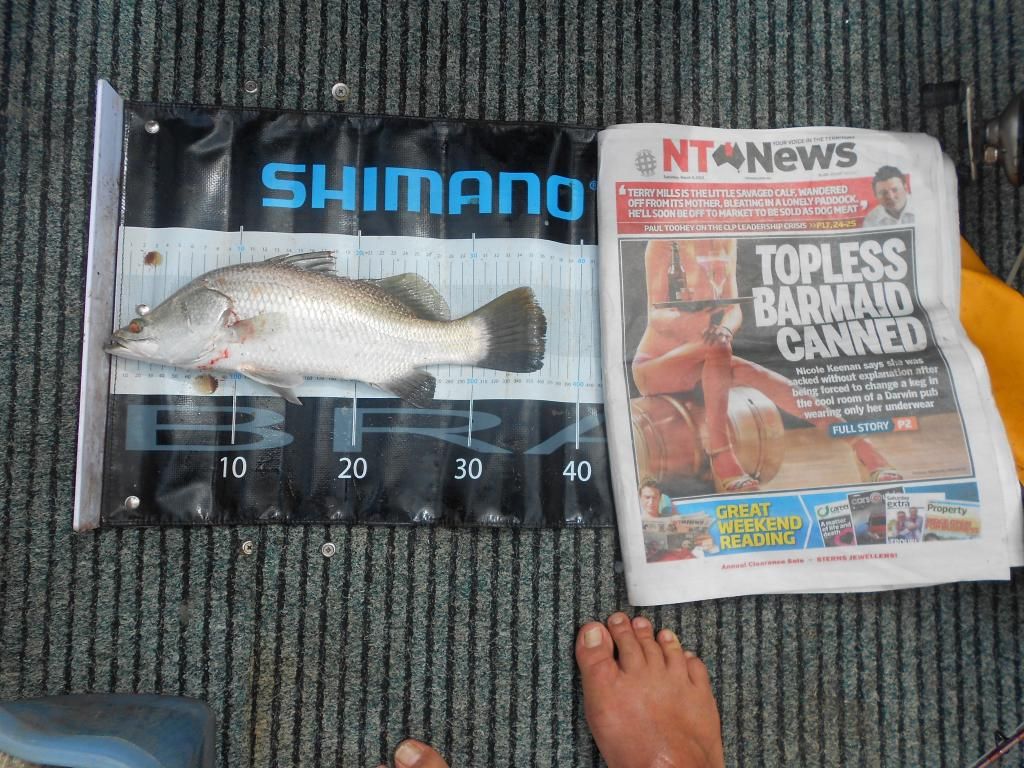 The only barra for the day!
But then the day did have a flat boat battery (but a pull start got us on the water), Mud stabbing himself in the toe with a nicely sharpened filleting knife, the previously mentioned boat battery that started out flat and then wouldn't accept a charge requiring the motor to run permanently or multiple pull starts, torrential rain, a flat trailer tyre, a nut holding the spare wheel on the trailer that was slightly larger than any tools that we were able to borow at the ramp (but which would have been a snap to undo with the giant shifter I carry in the other car!)........ did I forget anything?? Oh yeah - Gunn Point Road - which appeared to have been graded........from side to side.........with a giant cheese grater...........