last week i decided i wanted to try beach fishing for aussie salmon with a few fellow suzuki nut mates so
i stole my wifes flash suzuki and drove to coffin bay
hit a roo 50km into the trip but otherwise was a fast boring drive.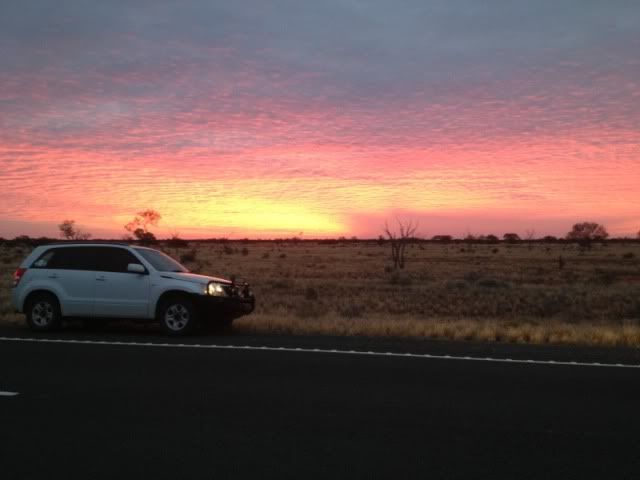 the national parks around coffins have some great scenery and the wheeling is a heap of fun.
the wifes GV still has the heart of a 4wd Suzuki and i was able to make it go where ever the modified cars went.
only got bogged once
it even handled rock steps ok
it was the coldest i have ever been, there was even ice on my mozzie dome. oh and
for future reference, mozzie domes are worse then useless in the cold
my drinking chair even froze solid
i even caught a few fish
i drove home non stop and arrived last night, off to the daly later today for a real fish.
6500km in 8 days, freezing cold but still a great trip however next time i will take my sierra
and show the southerners how to wheel